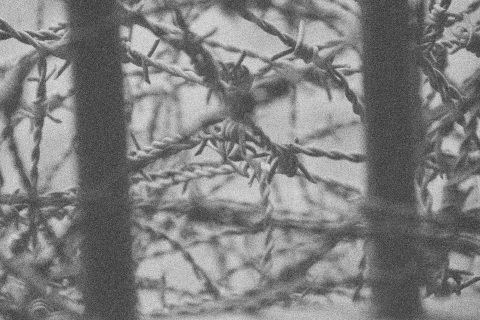 What explains the world's rising prisoner numbers? Does prison overcrowding impact public health? How has the pandemic affected prisoners and prisoner numbers? All countries use prison as a response to crime and disorder, but to vastly differing extents. Countries face similar dilemmas in how to deal effectively with crime, yet they make widely different policy choices in response – choices with huge societal impacts.
Researchers at the Institute for Crime & Justice Policy Research (ICPR) at Birkbeck, University of London have collaborated with Prison Insider and a large global network on a project examining the causes and effects of decades of rising prisoner numbers. The research spans a diverse group of countries across five continents: Kenya, South Africa, Brazil, the USA, India, Thailand, England & Wales, Hungary, the Netherlands and Australia. 
ICPR's new ten-country prisons project webpages contain a wealth of material on: recent patterns and trends in imprisonment; pre-trial decision-making in law and in practice; international disparities in sentencing; prison overcrowding and its consequences for health and healthcare; and COVID-19 and its impact in prisons. 
ICPR and Prison Insider have worked with leading experts to identify the most promising areas for reform. Throughout June 2021, over 20 specially commissioned pieces of content will be released, all dealing with specific aspects of over-incarceration. Available in English, French, Spanish, and Portuguese, these accessible articles and videos engage with key findings from the project. Featuring work from leading NGOs, researchers and people who have experienced imprisonment, they discuss: 
How poverty and youth can land you in jail under Kenya's new US-style plea bargain system 
Why Thai judges can send people to prison for life for possession of a few meth tablets
How fixing the parole system in New York would give hope to thousands of elderly prisoners   
Why the rush to extend use of remote hearings in Asia, Europe and Latin America is destroying fair trial rights 
The horrific impact of increased use of solitary confinement during the pandemic
How the right to prison healthcare in some African states depends on 'who you know'
Catherine Heard, Director of ICPR's World Prison Research Programme, commented:
"Harsher sentences and over-use of pre-trial detention are among the root causes of prison overcrowding, which now affects two thirds of countries worldwide. The pandemic has amplified the public health risks of over-imprisonment. It has also led to some reductions in prisoner numbers. If these reductions are to be sustained, we need clear and explicit political commitment to reducing reliance on custody, together with targeted action."
Florence Laufer, Director of Prison Insider, commented:
"By their nature, prisons are largely hidden from public view – and even more so during a pandemic. The need for rigorous and accessible information about imprisonment is thus greater than ever. This unique collaboration between ICPR and Prison Insider combines hard data with personal accounts, to place lived experience at the centre of our understanding of imprisonment. If policy and practice are to evolve, their impacts must be documented: the ten-country prisons research provides a strong evidence base for change."