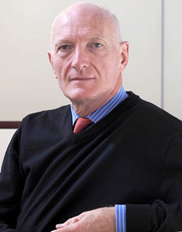 ICPR annual lecture, 18 January 2022, 16.00 GMT (online, open to all): registration is now open and a link to this Teams event will be sent in advance of the lecture.
 
Do prisons work? If not, do prisons inspectorates do more harm than good? Justice Edwin Cameron will consider these questions in a lecture titled: 'Prisons and prisons inspectorates: puzzles and paradoxes'.
The Institute for Crime & Justice Policy Research, based at the School of Law, Birkbeck, is delighted to welcome Justice Edwin Cameron to deliver its annual lecture, which will address some of the most complex and troubling questions on the theme of prisons and imprisonment, one of the Institute's principal areas of research.
Justice Cameron has been Inspecting Judge of the South African Judicial Inspectorate for Correctional Services since January 2020, having previously served for several years as a Justice of South Africa's Constitutional Court. He was called to the Johannesburg Bar in 1983, where his practice included work as a human rights lawyer based at the University of Witwatersrand's Centre for Applied Legal Studies. He drafted the Charter of Rights on AIDS and HIV, co-founded the AIDS Consortium (a national affiliation of non-governmental organizations), and founded and directed the AIDS Law Project. This, with other work, helped secure the express inclusion of sexual orientation in the South African Constitution. Justice Cameron became a Senior Counsel in September 1994. He is a Visiting Professor of Birkbeck.
Event and registration: The event will take place online and is open to all. Justice Cameron will speak for 35 minutes and the lecture will be followed by a 45 minute Q&A chaired by Catherine Heard, Director of ICPR's World Prison Research Programme.
You can register here.