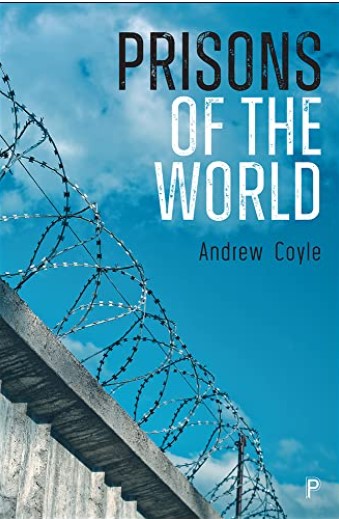 Prisons of the World author, Andrew Coyle, will present selected extracts from his recent book, along with unpublished personal photographs and reflections from decades of work as a prisons practitioner, researcher and reformer. 
The lecture (with reception to follow) will take place on Thursday 26 January from 18.00 at the Clore Management Centre, Birkbeck. More information and registration details can be found here Discounted copies of Andrew's book will be available to purchase at the reception.
Andrew has visited hundreds of prisons around the world and has spent much of his professional life seeking to understand why imprisonment has become the default solution for a wider set of social issues. The book offers a chilling account of the realities of prison life around the world, but in this seminar, Andrew will not only reflect on the failings of prison but will also offer insights on how to bring about a dramatically reduced need for imprisonment, through the application of a human development model and a better distribution of resources between criminal justice and social justice.
About the speaker: Andrew Coyle is Emeritus Professor of Prison Studies at King's College London. For many years, Andrew worked as a prison governor. He later founded and directed the International Centre for Prison Studies at Kings College London (which later merged with the Institute for Crime & Justice Policy Research, now based at the School of Law at Birkbeck).